Caribbean Sailing Cruises Offer the Idyllic Beauty of the Tropics
You don't have to reserve a spot on a huge cruise ship to enjoy your Caribbean vacation in style.
Super Yachts and Mega Yachts provide all the best of Caribbean sailing Cruises. These are huge boats available for charter that travel in the height of luxury.
Like commercial cruise lines, these charters offer cabins with plush furniture, plasma televisions, high speed internet, and all the comforts of a luxury hotel room.
However, the weather in the Caribbean is so consistently beautiful, you will want to spend little time indoors.
While aboard the boat, you will have access to wind surfing gear, scuba diving equipment, jet skis, and many more "toys" for your water fun.
Along with these, you will have a crew that is ready to help you learn how to participate in the activities and ensure your experience is a memorable one.
Each of these Super Yachts employs a skilled chef to create amazing dishes for its passengers.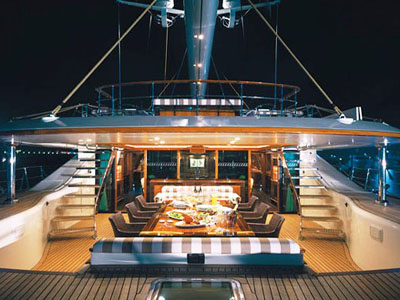 When you are not dining on one of his or her award winning meals, you can relax by the onboard pool, enjoy a dip in the hot tub, or even indulge in a massage.
Your children will love the cabins designed especially for them and the myriad of activities laid out for their pleasure.
There are three kinds of Super or Mega Yachts available for Caribbean sailing cruises. These are motor yachts, sailing yachts, and catamarans.
Motor Yachts
You will find every luxury aboard a motor yacht and despite the fact they don't actually have sails, I felt I should include them. The epitomes of Caribbean cruises, these yachts were designed to give you the best and most luxurious in everything.
Cabins are plush and comparable to rooms in a 5-star hotel, with lots of space and attention paid to every detail. Food, entertainment, and amenities abound aboard these boats for every passenger.
There is a little sacrifice in luxury when you travel aboard a crewed sailing yacht charter; however, if you have a passion for sailing, this is an experience you cannot miss. Sailing yachts are masted sailing boats that will give you the ultimate sailing thrill.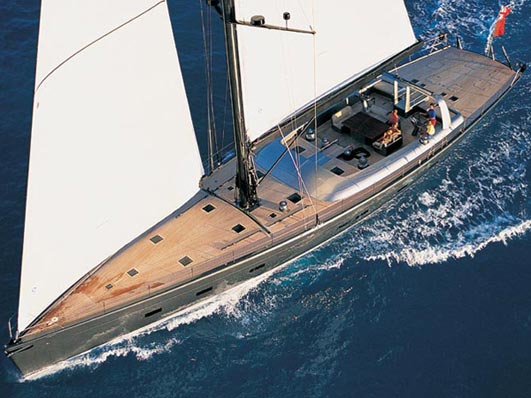 Catamarans
A popular combination of a motor yacht and a sailing yacht, a catamaran gives you a great sailing experience, while offering the stability needed to supply you with the luxury and comfort of a motor yacht.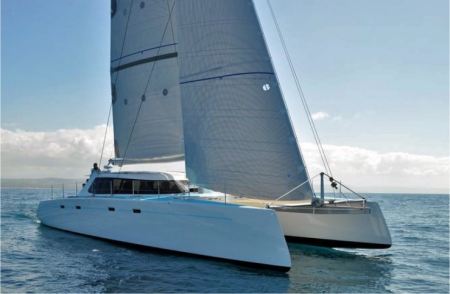 This vessel sails close to the water, making it very easy to engage in water sports or to swim off the side of the boat in the warm, inviting Caribbean waters. And of course, because catamarans utilize wind power, they are more economical to run and therefore to charter than their motor driven counterparts.
How to Charter a Yacht
Considering these three options, take the time and decide what you want from your trip. Once you have honed down exactly what level of comfort you are seeking, what activities are important to you, and of course, which options lie within your budget, contact a reputable booking agent who can help you find exactly the right charter for your needs and desires.
Yachts such as these are available in various sizes, and offer crews with a variety of specialties.
Of course, you should also consider the islands serviced by these yachts and which islands you are hoping to visit. If you are not sure, visit Boatbookings.com for some information about each of the Caribbean islands, what they have to offer, and what you can expect from a visit to that destination.
The Caribbean sailing cruises you choose should take into account all of these factors to ensure that you get everything you want from your vacation on board the boat and off.
Boatbookings.com is the world leader in online yacht charter and will help you have the best holiday possible. Just fill out the form below and they will get to work finding you the perfect boat.


In partnership with Boatbookings.com Yacht Charter

---
Return from Caribbean Sailing Cruises to Caribbean Sailing
Return from Caribbean Sailing Cruises to Started Sailing