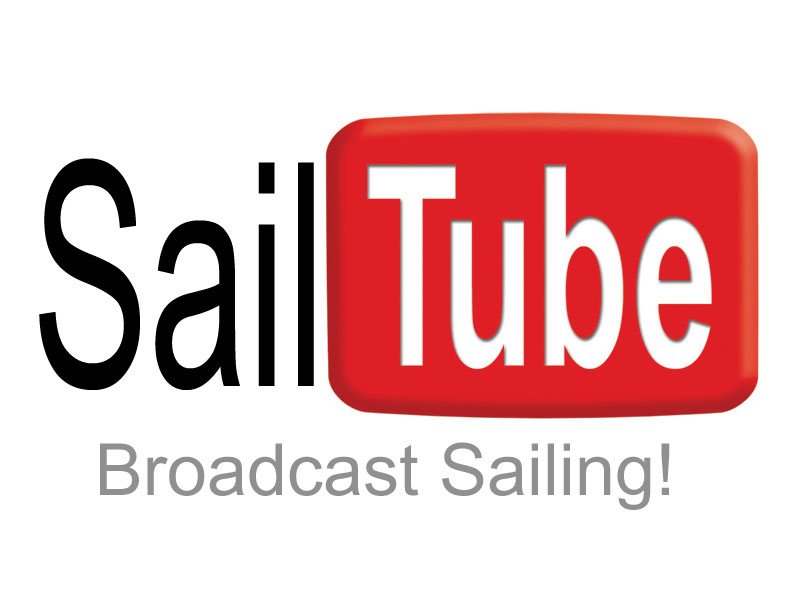 SailTube!: Submit Your Best Sailing Videos!
Welcome to SailTube.
This is the page where visitors can upload their favourite sailing videos from YouTube, Google, Revver, MetaCafe and more. You can share your videos with the whole world!
Usually finding good sailing videos is difficult and you have to sit through hours of clips to find the one you want. So instead, we have done it for you. These are the best that we could find!
And you can add to them! Do you have a favourite video that should be on this site? Have you recorded something amazing that you haven't seen anywhere else or sailed in really high winds and caught it all on camcorder? Help us out by sending it in.
Show you videos to the world and it will spread virally! Share the vid and watch the reactions from your friends and visitors.
If you have found your favourite, copy the embed code and send it to us using the form below. Give us a bit of a story behind it and I'll put is up for the visitors to discuss and rate.
The most highly rated videos rise to the top, so see what people think of your video!
Ready To Share Your Sailing Video? Click Here!
Or See Other Videos sent in By Visitors!
---
How Do I Add A Video?
We aren't all computer whizz-kids and so I have created a small tutorial on adding your favourite vid to SailTube.
To add your video, you need to use its 'embed code' which tells the computer where the video file is.
It should look something like this...
...and on YouTube can be found here: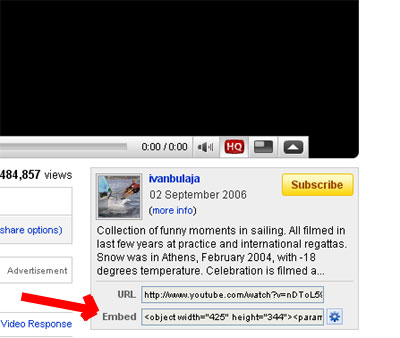 Once you have found the embed code, just copy and paste along with a story about the video.
And now without further ado, share your favourite videos!
---
SailTube! Do you have a Great Sailing Video to share?
Have filmed an amazing sailing moment on camera or have you found something noteworthy of YouTube?

You can put it on the web for all to see, comment and rate by doing a few simple things.

If you have found a video on Youtube that you think would be a fine addition, copy to the code on the right of the video where it says 'embed' and copy it into the large space below and then fill out the rest of the form.

I am looking forward to seeing all your videos, so don't delay! Add it today!
Other Video's Submitted by Visitors
Click below to see the video submissions by others! Some are very good...
---
Return from SailTube to Home