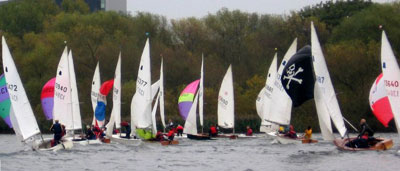 "So, have YOU Started Sailing?"
Sailing is the most amazing sport in the world.
Not only does it give you an incredible adrenaline boost, it keeps you fit, it is cheap and you will have experiences that you will share with your friends and family for the rest of your life.
I just can't see why anyone wouldn't want to, at the very least, try this incredible sport!

Get involved in the forum! Share your stories, tips or just tell us how you started sailing.
Here are some reasons why you
MUST
take up the sailing:
Increases your mental concentration as you have to know everything that's going on around you
You will have experiences that you will keep for the rest of your life (share your Sailing Stories!)
Most centres have kids clubs, so you can get your kids into it to!
You can very often get lessons free! At my club, if you are a member you get free lessons on Thursday Evenings.
Once you are checked out, you can usually borrow the boats for racing, cruising or that sunset romantic picnic you have always dreamed of
And most of all... it is SUPER ENJOYABLE!
Find great sailing resources that you'll need to start sailing!
Some people say it is not very cool or there is nowhere close or even they don't have the time.
It can be the ultimate extreme sport when you get out into a stormy sea that crashes down all around you. You feel your heart pumping like mad!
There are watersports centres all over Britain, you don't just have to be by the coast!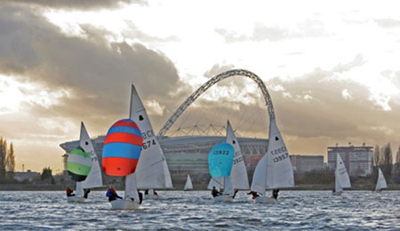 By the way my name is Alex Dotsch. I am 18 years old and live in Highgate, North London.
I sail in North London on the Brent reservoir, locally known as the Welsh Harp. You can get fantastic views of Wembley stadium. Look, you can even see it in the top banner!
For the final answer "I just don't have the time", well make time! Everyone needs a hobby that satisfies them!
My Dad's is gardening (and oddly shed building!).
Anyhow if you don't have a hobby that you enjoy, what is the point in living. All you'll end up doing is becoming a workaholic!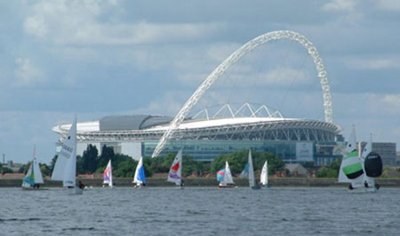 Sailing is for all no matter how tall, short, fat, thin, old or young you are.
This website aims to share with you loads of tips that can be learnt onshore through writing, pictures and videos as well as through my experiences and funny moments (like the time when the reservoir was covered with ice!).
It is a great sport for all those involved! I hope to see you on the racecourse soon!
Sailing News and Updates
May 23, 2013
Patrick Skelton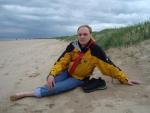 Been in a sailing dinghy just twice in my life, but have been hooked ever since. Sadly, life's waters have never been sufficiently calm for me to take
---