Caribbean Sailing Yacht Charters are Ideal For a Wonderful Vacation
Planning a vacation for a warm, exotic climate gives you something exciting to plan and look forward to. A great escape to a beautiful area that is actually a feasible distance from home is to enjoy a week or two in a Caribbean sailing yacht.
Yacht charters are a great way to enjoy this amazing area, in either a small, intimate boat, or in a large boat you share with other families or groups.
The Climate
The Caribbean is a great place to vacation because of its consistent climate that generally rests right around 80 degrees. Vacationers can count on 12-hour sunny days and blue skies.
From December through May you may see an occasional shower, but even those days are anything but ruined by a little rain.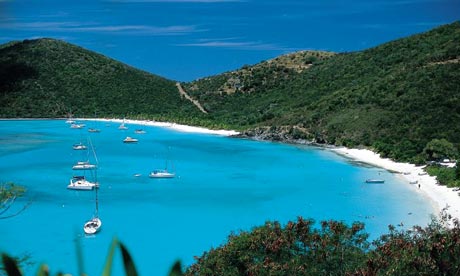 With only a 5-degree difference up or down year round, you can count on a beautiful vacation no matter how far ahead you book.
August and September are the most risky months with some chance of hurricanes during this time.
The Islands
Of course, there is more to the Caribbean than the bright crystal blue waters, the predictable climate, and the warm tropical breezes.
The islands that are found in this region are steeped in history, culture, and breathtaking landscapes.
The people are friendly, and the region is a cross between a beautiful place to live and a tourism area.
From the southern tip of Puerto Rico, down through the Virgin Islands, traveling in the Caribbean will give you ample choices for places to see and things to do.
Make a stop at Barbados, for instance, which is the only all coral island in the region.
A beautiful place to scuba dive on your own or with the coaching of a hired scuba teacher, Barbados also boasts miles of sand y beaches.
St. Kitts offers miles of natural lava formations, rainforest trails, and quiet lagoons. Wonder the island and explore its beauty, and be sure to visit the quaint shopping and dining areas before leaving the island. Sandy beaches and warm waters, however, will make it difficult ever to leave the seaside at all.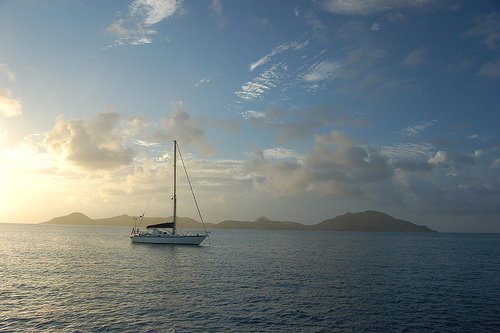 St. Maarten is a partitioned island, owned partially by the French, partially by the Dutch; this is a great place to visit to enjoy and experience two very different cultures in one gorgeous geographical area. This island boasts an interesting combination of natural beauty, quaint villages and shopping areas, and plush resorts.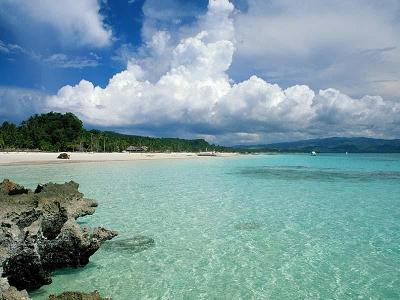 These are just a few examples of the variety of islands available to visit in the Caribbean. With over a dozen islands in the area, each with its own character and flavor there is something for everyone in this luxurious span of small islands that dot the warm waters of the Caribbean.
Choose an island where you would like to stay and charter a Caribbean sailing yacht to explore the area for part of your trip, or make the entire trip about Caribbean sailing.
Caribbean Sailing Yacht charters are available through sites like boatbookings.com, where you can find just the right size yacht with that offers just the trip you are looking for.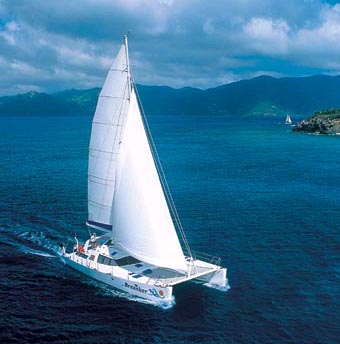 If you are seeking a special destination for a honeymoon, a romantic getaway, or a vacation in which your whole family can enjoy Caribbean sailing, yacht charters are available to suit your needs.
At Boatbookings.com, for example, you can charter small luxury yachts with just a few cabins where you may share the boat with only one or two other couples. You can also find yachts with cabins designed specifically for children.
Designer accommodations, fantastic ports of call, a professional crew, and attention to every possible detail make these Caribbean vacations aboard the yacht charter of your choice enjoyable and memorable.
Boatbookings.com is the world leader in online yacht charter and will help you have the best holiday possible. Just fill out the form below and they will get to work finding you the perfect boat.


In partnership with Boatbookings.com Yacht Charter

---
Return from Caribbean Sailing Yacht to Caribbean Sailing
Return from Caribbean Sailing Yacht to Started Sailing